Topanga Indoor Signs
High-quality indoor signs are essential in providing good customer experience and making your workplace more efficient for you and your staff. And to get the best value for your signage investment, all your indoor signs and graphics should also be designed to work cohesively for your branding and advertising goals—something that Ardon Visual Communications can easily do!
Our Topanga indoor signs will be customized to meet all your needs while staying within your budget. Our graphic designers will take into account all relevant factors—such as your signage purpose, installation area, interior layout, and legal signage requirements—before customizing the details of your signs, all while ensuring that your branding elements are properly combined with your specific signage message.
Additionally, there are a lot of different indoor signs and graphics that you can choose from. If you're not sure what's best for the specific purpose you have in mind or what matches your business personality better, our signage experts will gladly help you pick.
Give us a call today, and we'll discuss all your customization options when it comes to effective indoor signs that will help improve your overall business performance!
Call Ardon Visual Communications at (310) 439-5416 for your Free Consultation with a Topanga Indoor Sign Expert!
Interior Signage For Office Buildings
While office buildings don't usually benefit from promotional signage, they can greatly benefit from informational signs and graphics instead. Some may even put up graphics purely to enhance the aesthetics of their buildings or provide some sort of inspirational message for their staff.
Regardless of what type of interior signage your office needs at the moment, Ardon Visual Communications can provide it for you at a reasonable rate and quick turnaround. Our wayfinding signs are particularly popular, helping visitors and new employees to easily navigate your building by referring to your posted directional signs and room labels.
You can also use other types of indoor signs for displaying your directory, brand history, and safety warnings within your workplace. We can even give your interior a more modern appeal by using digital displays for your indoor signs, giving you full-colored and high-resolution graphics.
Retail & Restaurant Indoor Signs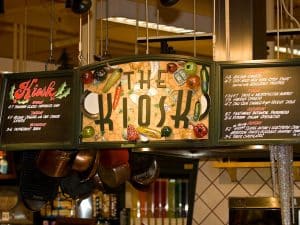 Indoor signs for restaurants and retail outlets are mostly to reinforce promotions. They're used to highlight newly released products, ongoing promos, or simply display available choices. These establishments also have great use for branding and wayfinding signs to complete their interior.
Ardon Visual Communications can provide you with indoor signs that cohesively work in reinforcing your brand while providing your customers with passive assistance and compelling them to try your goods.
Labels on your bathroom, check-out lanes, pick-up counters, and exit points will be an efficient way of guiding your customers, while digital posters, interactive menu boards, and illuminated promotional signs will be great for increasing your overall sales.
Signs for Warehouses & Manufacturing
Ardon Visual Communications doesn't just manufacture Topanga indoor signs for businesses that are open to the public as well. We also cater to establishments like manufacturing plants and warehouses, providing them with signage that will help make their working environments become safer and more efficient.
We can customize all your legally required signage along with other types that you want to install for improving your employees' morale, reiterating safety precautions, or simply display the history of your business and the goals of your company.
No matter what type of indoor sign your establishment needs, we have the appropriate materials for manufacturing them in a way that fits any kind of specific work environment. This way, you are assured that your indoor sign will stay comprehensible and durable for as long as possible.
Cohesive Interior Signs for Business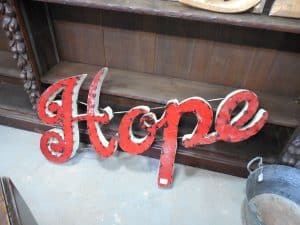 Consistency is crucial for effective branding, making it necessary for you to have brand-reinforcing designs from your storefront signage to your indoor signs and graphics. That's what we do at Ardon Visual Communications as we custom design your business signs, ensuring that your brand elements (e.g., color palette, font, logo, etc.) are creatively repeated throughout your signage collection.
With our custom indoor signs, you will have attractive marketing tools that will make it easier for people to get familiar with and remember your brand. We'll make sure that they will be as attractive as they are functional and durable. So if you're looking for the best value for your signage investment, our products at Ardon Visual Communications will serve you well.
Every Indoor Sign Your Business Needs!
Maximizing all marketing opportunities available to you will prove helpful in leading your business to success. And the good news is that our high-quality indoor signs can aid in this goal by being effective tools for promoting products/services, marketing your brand, passively assisting customers, and providing any other valuable information for your guests, employees, and customers.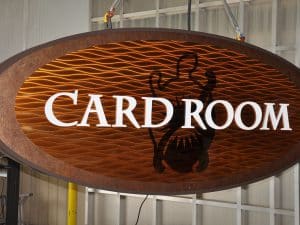 Ardon Visual Communications can provide you with all kinds of Topanga indoor signs and help utilize the bare spaces of your interior. We'll make sure that your place will look more appealing to customers while not making it overcrowded with unnecessary marketing signage and still give your building a professional image.
With world-class skills and top-of-the-line equipment, our team can guarantee the highest possible quality in your signage's appearance, durability, and functionality without going beyond your budget.
We also offer all types of indoor signs with a wide room of customization options, so feel free to choose from the following:
Additionally, we can complement your set of indoor signs and graphics with any exterior sign that you may need for your business. We'll make sure that from the storefront to the interior of your building, all your signage will be designed to effectively reinforce your brand while compelling your customers to try more of your products and services.
Full-Service Interior Sign Manufacturers
When it comes to premium-quality indoor signs, Ardon Visual Communications can handle the entire signage-production process with the utmost meticulousness and efficiency.
Our team is composed of graphic design specialists, manufacturing experts, and professional installers who can ensure that your signage will help your business in the most effective, long-lasting way.
We can also provide you with all other signs and graphics that you may need, both for indoor and outdoor purposes. Our services don't stop at installing your signage as well. We also provide maintenance services, including removal, repair, and replacement.
More importantly, our signage customization process allows us to not only make your business signs as attractive and compelling as possible.
We can also tailor the material and build of your signage so its durability will be maximized while minimizing your upfront and maintenance costs.
Free Expert Indoor Sign Consultation
No matter what kind of business or facility you run, you will always need some kind of interior signage to enhance not only the look but also the efficiency of workflow within your building. You may also need several indoor signs to reinforce your promotional and branding efforts, improving your business's bottom line in a cost-effective way.
So if you want to make sure that your signage will have the maximum appeal, durability, and marketing effectiveness that are possible within your budget, only work with our Topanga, CA sign company for high-quality indoor signs delivered at a quick turnaround.
Call Ardon Visual Communications at (310) 439-5416 for your Free Consultation with a Topanga Indoor Sign Specialist!