San Fernando Pylon Signs
Visibility is one of the primary goals of any business that knows good marketing. If we talk about products that can make any business more visible, one of the most recommended signs we have for our clients is a pylon sign. A study from the University of Cincinnati found that this particular sign type can boost a company's sales by 15 percent when used. We have also witnessed this ability of pylon signs many times, as many of our clients have already used them.
If you're interested in getting a pylon sign for your business, look no further than our San Fernando, CA sign company. We are a leading signage company with the expertise and equipment needed to produce industry-standard signs of all kinds. For the most reasonable prices in the market, we can build pylon signs with extreme durability and creative variations according to your business brand and design preferences.
So tell us your needs and goals. We will not advise you with generic ideas and products. Rest assured that any recommendation from us will be the best we can offer based on your unique needs. We can illuminate your pylon signs if your business would benefit from more vibrant and eye-catching designs. If you are working with other businesses in a multi-tenant business park, we can adjust the sign's dimensions and showcase the different names effectively and fairly.
You won't be disappointed if you choose Ardon Visual Communications as your partner in getting the best San Fernando pylon signs and other signage products to empower your business to succeed.
Call Ardon Visual Communications today at (310) 439-5416 for your Free Consultation with a San Fernando Pylon Sign expert!
Illuminated Sign Boxes
A sign equipped with electronic lighting will upgrade the marketing capability of any business.
An illuminated sign box is one of the best sign types under the pylon category. With this powerful tool, you can display any information you want, from your business name to your logo, in a very vivid display.
As a top-notch signage company, Ardon Visual Communications can provide any lighted signage, including permanent channel letters, multi-layered LED signs, neon lighting, customized steel cabinets, and interchangeable sign faces. And we guarantee that the lighted signs you will receive from us will be at their peak quality and durability.
You can also be very creative with the design aspects of your signs. Whatever color scheme, shape, size, or style you want them to look like, we do that for you!
Affordable Tenant Signs
We've got you covered if you're looking for more affordable yet still effective options.
Even if they are not as striking as lighted signs during nighttime, our affordable tenant signs are still powerfully effective in communicating your brand and engaging the public.
One of our highly recommended affordable sign types is a standard road sign supported by steel frames and aluminum sides. We can put any text or image you want on its face, which is mounted on either single or multiple steel poles to make it more durable.
With Ardon Visual Communications, the kinds of signage products you can get have virtually no limits, from full-scale, multi-colored San Fernando pylon signs to a fully customized sign type that has not been created before. Just tell us what you need, and we'll do it for you.
Weather-Proof Outdoor Signage
As a standard, pylon signs are placed outdoors, constantly exposed to precipitation, sunlight, wind, and other natural elements. Therefore, durability is a quality of pylon signs that must never be taken lightly.
If you get your pylon signs and other products here, rest assured that their durability has been validated throughout the entire production and installation process.
Aside from perfecting the way we craft and install them, we also ensure that our materials for sign faces, whether polycarbonate, acrylic, or vinyl, all pass the industry standards of durability.
Whether the sign cabinets that you obtain from us be made of steel, aluminum tubing, or aluminum extrusions, they will be long-lasting despite constant exposure to harsh weather.
What about digital message boards placed outside? With Ardon Visual Communications, you can guarantee that we can make these high-tech products waterproof and damage-resistant!
Full-Service Sign Company
With years spent perfecting our craft and processes, Ardon Visual Communications has become one of the most trusted sign companies in the market.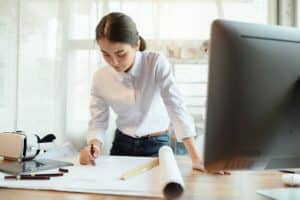 We have satisfied hundreds of clients in the past by providing them with durable and high-quality signage to fit each business's branding and visual qualities perfectly.
Moreover, Ardon Visual Communications is also a full-service provider. This means that we have the complete set of facilities and equipment and the trained team of signage experts to provide every service in our industry. From designing and manufacturing signs to installing and repairing them, we can do every sign-related service you may need.
Throughout our project with you, our experts are always ready to hear about your concerns and provide the very best recommendations and information they can provide.
Let Ardon Visual Communications's team of engineers, project managers, graphic designers, and expert signage installers give you the best San Fernando pylon signs that your business needs to reach new heights in marketing and revenue.
Free Pylon Sign Consultation
If you're looking for an effective outdoor sign along with a whole set of decorative, auxiliary, and promotional signs, you can get all of them at peak quality at Ardon Visual Communications. Get San Fernando pylon signs and vinyl clings, lobby signs, and other extra signage products to create a more powerful visual statement for your business.
No matter what kind of business or institution you run, whether you need to make a hospital look more visible or you need to display the business names of multiple businesses in a single commercial park, we are here to listen to your needs and do our best to help you achieve them.
Call Ardon Visual Communications today at (310) 439-5416 for your Free Consultation with a San Fernando Pylon Signs expert!