Northridge Outdoor Signs
Failing to make your storefront look impressive professionally can keep potential customers from checking your business out. That's why it's crucial to invest in high-quality Northridge outdoor signs that will boost your visibility and convince people to trust you, resulting in increased customer traffic and average sales.
Fortunately, at Ardon Visual Communications, we specialize in designing, manufacturing, and installing premium outdoor signs that any business can utilize for a long-lasting first impression. Whether you need signage to make your establishment identifiable or additional highway advertising tools, we can customize the best exterior sign for you without going beyond your budget.
Aside from our skills in signage production, we also take pride in the materials we use, especially when it comes to outdoor signs. Since they're usually used for an extended period, we only utilize high-quality materials that can withstand varying weather for a long time.
Talk to our signage experts now, and we'll start customizing the ideal outdoor sign for your specific marketing needs!
Call Ardon Visual Communications at (310) 439-5416 for your Free Consultation with a Northridge Outdoor Sign Expert!
Storefront & Building Signs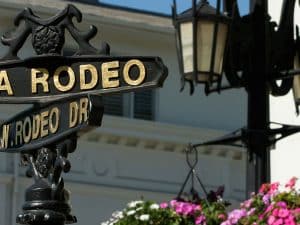 If you install mediocre or poorly designed storefront signs, there's a high chance that potential customers will miss your building or be disappointed with how your establishment looks that they'll go to your competitors instead. That's why at Ardon Visual Communications, we make it our goal to give you attractive and durable Northridge outdoor signs that will help in your quest to increase your customer traffic and engagement. We'll make sure that your storefront sign will have the right dimension and be equipped with additional illumination, if necessary, to maximize your visibility and make it easier for people to see you even from a distance.
We can customize any outdoor sign you want and ensure that they fit your budget and brand image. And if you're having a hard time choosing, we can help you pick among the following high-quality storefront signs that we offer:
Channel Letters & Dimensional Letters
If a classic professional look is more fitting to your brand image, you can certainly benefit from the visibility and attractiveness our channel and dimensional letters can give your establishment. They come as 3D signage elements individually cut into the shape of any letter, number, symbol, or image you need.
Both dimensional and channel letters can be customized in size, thickness, color, and material. You can also install them directly on your building for a more attractive result or opt for the less time-consuming installation process and mount them on a raceway instead.
Moreover, if you can't choose between dimensional and channel letters, the only key difference is that they don't have hollow spaces inside them that can be used to house some LED lighting. However, they allow other ways of illumination, so be sure to discuss your options with our signage experts today.
Channel letters and dimensional letters are versatile outdoor signs that any type of establishment can use. From convenience stores to offices and even government buildings, these signs can be customized to be brand-appropriate and give your building a professional and inviting look.
Custom Sign Panels
These solid signage panels are available in different sizes and are highly customizable to include as much information as you want. There is practically no limit to how you can tailor the design of your sign panels, ranging from black-and-white graphics with minimal texts to a more elaborate marketing campaign with full-colored graphics.
A lot of businesses utilize sign panels as connecting signage. They'll put different designs on each panel that, when combined, will result in one persuasive marketing message. You also have the choice to illuminate them with an acrylic panel and translucent paint or have a simple cut vinyl that's attached to a metal plate.
No matter how you want to customize your sign panels, however, Ardon Visual Communications guarantees they will be durable, attractive, and budget-friendly.
Sign panels are highly recommended for businesses looking for affordable storefront signs that still have a wide room for customization. They're suitable for any brand and business type, including small retail stores, start-up businesses, manufacturing plants, and office buildings, among others.
Lighted Signs
For businesses that run 24/7 or only open by sundown, our lighted signs will be the perfect tool to keep your establishment visible to your potential customers. They are available in different types (e.g., digital signs, LED signs, illuminated cabinet boxes, etc.), so you can choose the most fitting one for your budget and brand image.
Regardless of your preferred type, Ardon Visual Communications will always utilize LED lighting due to its cheaper purchase and maintenance costs compared to other illumination methods. LED is also brighter, so you can achieve maximum visibility without spending too much.
We can also provide flexible LED tubes that emulate the classic look of traditional neon signs. You can bend them into any shape you want, making them ideal for marketing and information purposes. More importantly, they are cheaper than traditional neon and much better for the environment.
Lighted signs are best for businesses that extend until nighttime or even dawn, such as convenience stores, bars, gasoline stations, malls, theatres, and restaurants. Other daytime-operating businesses can also use them outdoors to stay visible even during gloomy days.
Monument Signs
Giving your building an impressive entrance with our elegant monument signs can work wonders in increasing your daily customer traffic. These solid structures will last a long time, making them a worthwhile investment that will help invite people in and inform the public of important business details (e.g., company name, logo, slogan, operating hours, founding year, etc.).
A lot of different materials can be used to make your monument signs. Your choices include foam-core & armored foam, aluminum & metal, plastic, wood, stone & brick masonry, and poured concrete. If necessary, we can help you choose which material fits your budget and style preference the best.
You can then decide whether to etch your details directly onto your monument sign or incorporate a digital sign for a more modern look. Additional exterior lighting can boost your signage's visibility and overall appeal.
Monument signs are popular among resorts, hotels, hospitals, universities, and government facilities.
Pole Signs & Pylon Signs
Highway advertising tools like pole signs and pylon signs are highly beneficial when you're aiming for a wider marketing reach. Their towering heights will be next to impossible to miss and will make your location easily visible, even when you're situated away from the main road or behind other buildings obscuring you from view.
Aside from stand-alone businesses located far from the main highway, multi-tenant buildings make the most use of pole signs. Using multiple panels, they can now use pole signs to give equal exposure to all tenants, allowing the public to identify all the businesses and offices within their buildings.
Additionally, since pole and pylon signs will most likely be used for an extended period under different weather conditions, Ardon Visual Communications makes sure we'll use durable materials in manufacturing them. This way, you can expect your signage to last long, without worrying about premature fading or irreparable damage from the weather and various road hazards.
Pole signs are commonly used by gas stations, malls, supermarkets, diners, shopping centers, fast-food chains, and other types of commercial buildings.
Canopy & Awning Signs
Awning and canopy signs are commonly made out of stretched canvas that you can customize with your business name, logo, slogan, or other details. But more than that, they can also provide extra shade on your storefront, extend your sheltered outdoor space, and make your building more appealing overall.
Awning signs are mounted directly onto your building. They're typically installed over front doors or front windows, allowing establishments like restaurants to provide shade to the indoor space adjacent to the window.
On the other hand, canopy signs differ because while they're also attached to the building, they're more extended and require extra support on the other end. They're beneficial in providing shelter for incoming customers and giving shade to the extension of your outdoor space.
Canopy signs are best for businesses that want a boutique-looking storefront. Among the typical users of canopy and awning signs are hotels, jewelry stores, salons, specialty shops, galleries, cafes, flower shops, and chain businesses that require uniform storefronts.
Complete Exterior Signage Provider
At Ardon Visual Communications, we customize all kinds of Northridge outdoor signs for any type and size of business.
No matter how much your budget is, we have the appropriate materials and the necessary skills to design, fabricate, and install the best signage that will meet your needs and help your business improve its bottom line.
And aside from ensuring that your outdoor sign won't exceed your budget, we'll tailor them to be as effective as possible in their intended purpose.
Whether you need promotional or informational signs and graphics, our team can always deliver quality signage at a quick turnaround.
Included in our offered outdoor signs are the following:
If you can't see your needed type of sign from the list above, don't hesitate to give us a call for a thorough discussion of all your options. There's no type of signage that we can't provide, so just tell us what you need, and we'll start customizing your preferred business sign right away.
Full-Service Exterior Sign Company
As a one-stop provider of all indoor and outdoor signs, Ardon Visual Communications ensures that every step of the signage-making process is done with the utmost precision and regard to quality. Our team is composed of no less than expert professionals in graphic design, fabrication, and installation of your signage.
We will ensure that your business signs have eye-catching designs that creatively utilize all your branding elements, attracting more people to your establishment while making the public more familiar with your brand.
Your marketing message and other information you wish to convey to your target market will also be designed in an easily comprehensible manner, combined with clear images and appropriately blended brand colors.
More importantly, we manufacture our outdoor signs in the most meticulous way manageable to ensure that every detail perfectly reflects your approved design. We'll also utilize the most durable material that fits your budget so that no matter how long you use your exterior sign, it will still give your storefront the visibility and impressive look you've invested in.
Free Outdoor Sign Consultation
One great way of increasing your customer traffic is by transforming your exterior into a more inviting space where people can easily distinguish your business from your competitors, all while being compelled to try your products and services.
That's why at our Northridge, CA sign company, we readily offer our signage customization service for all types of Northridge outdoor signs that you may need. We guarantee highly visible signage that will make your building easy to locate and promotional graphics that highlight the best qualities of your products and services.
With our graphic design, manufacturing, and installation expertise, you can rest assured that your signage investment will yield amazing returns in the form of increased customer engagement and average sales. So tell our signage experts about your marketing goals today, and we'll provide the best signage solution for you!
Call Ardon Visual Communications at (310) 439-5416 for your Free Consultation with a Northridge Outdoor Signs Specialist!